Take VitalFactors® to feel young again!
Youthify Your Mind & Body


Imagine waking up feeling better than you have in years, with lots of energy, good health, and a new zest for life! MDR VitalFactors® is a revolutionary anti-aging nutritional formula designed to optimize your health and support:
Energy

Immunity

Mental Clarity

Sexual Vitality

Heart Health

Muscle Tone

Youthful Skin
MDR VitalFactors® helps revitalize your body at a cellular level. Our clients rave about the results: They feel younger with all-day stamina!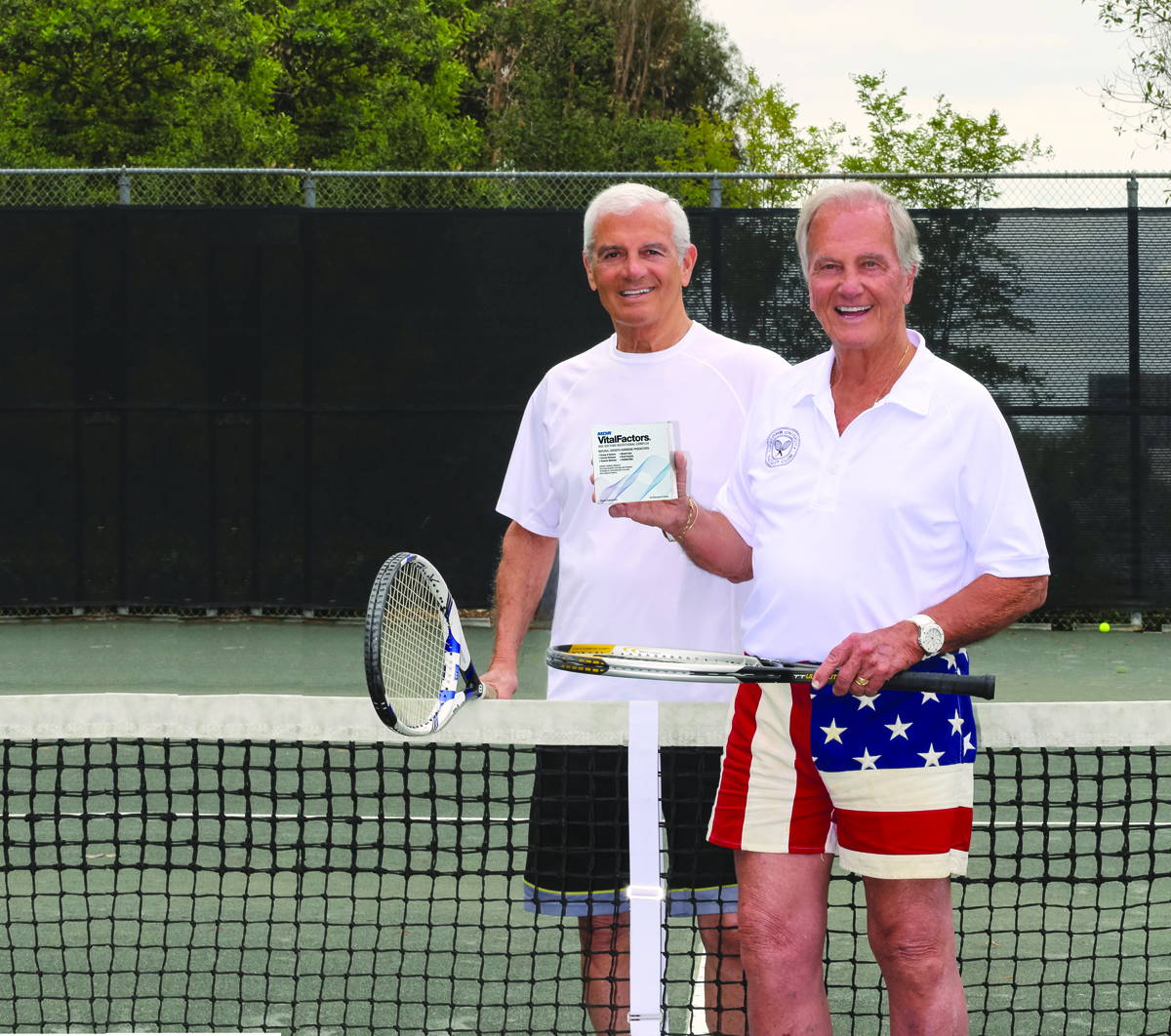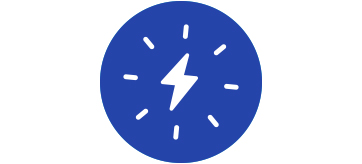 ---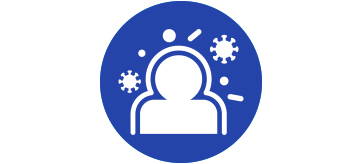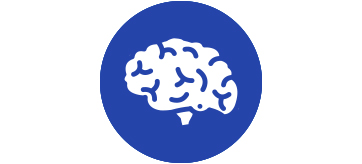 ---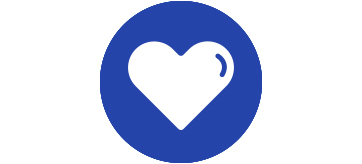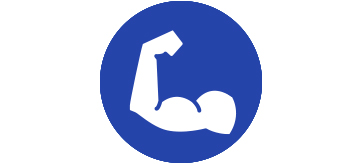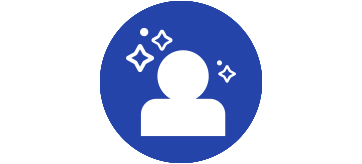 Pat Boone Recommends MDR VitalFactors®!

"I've been taking MDR VitalFactors® for the last 20 years. I am 85 now. And I feel like I'm 25 – thanks to MDR VitalFactors®. When you think I topped the charts before Elvis and I am still busy working, and playing tennis and basketball often, you see why I call VitalFactors® my Fountain of Youth."
---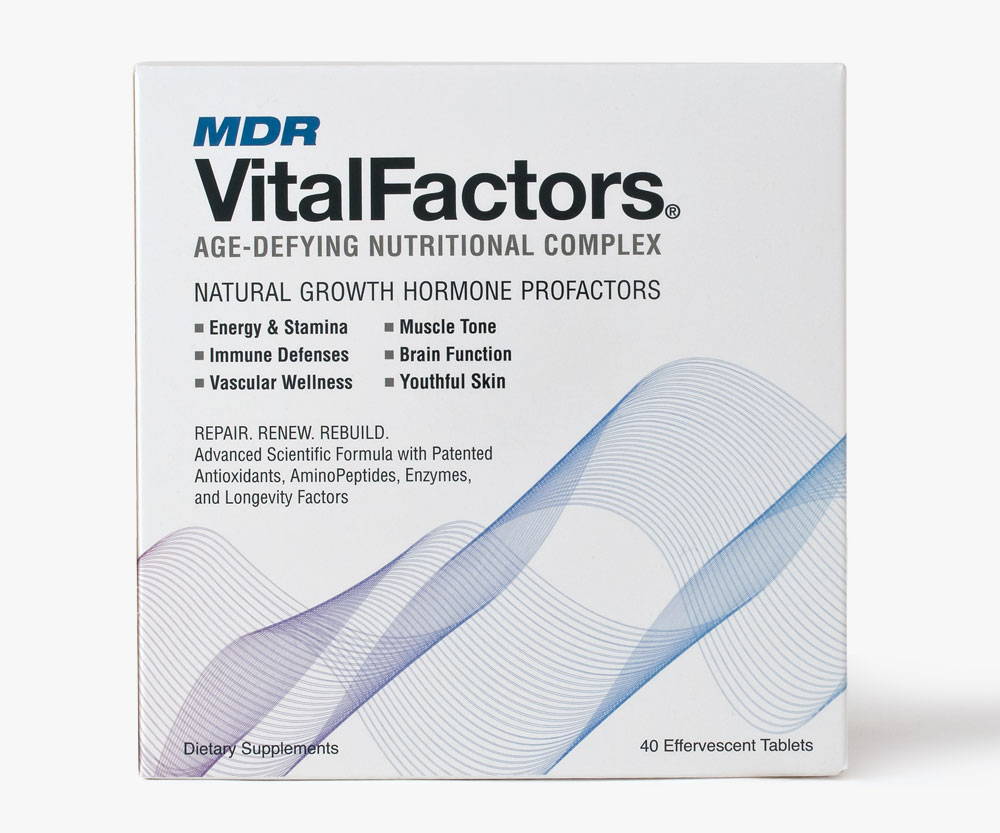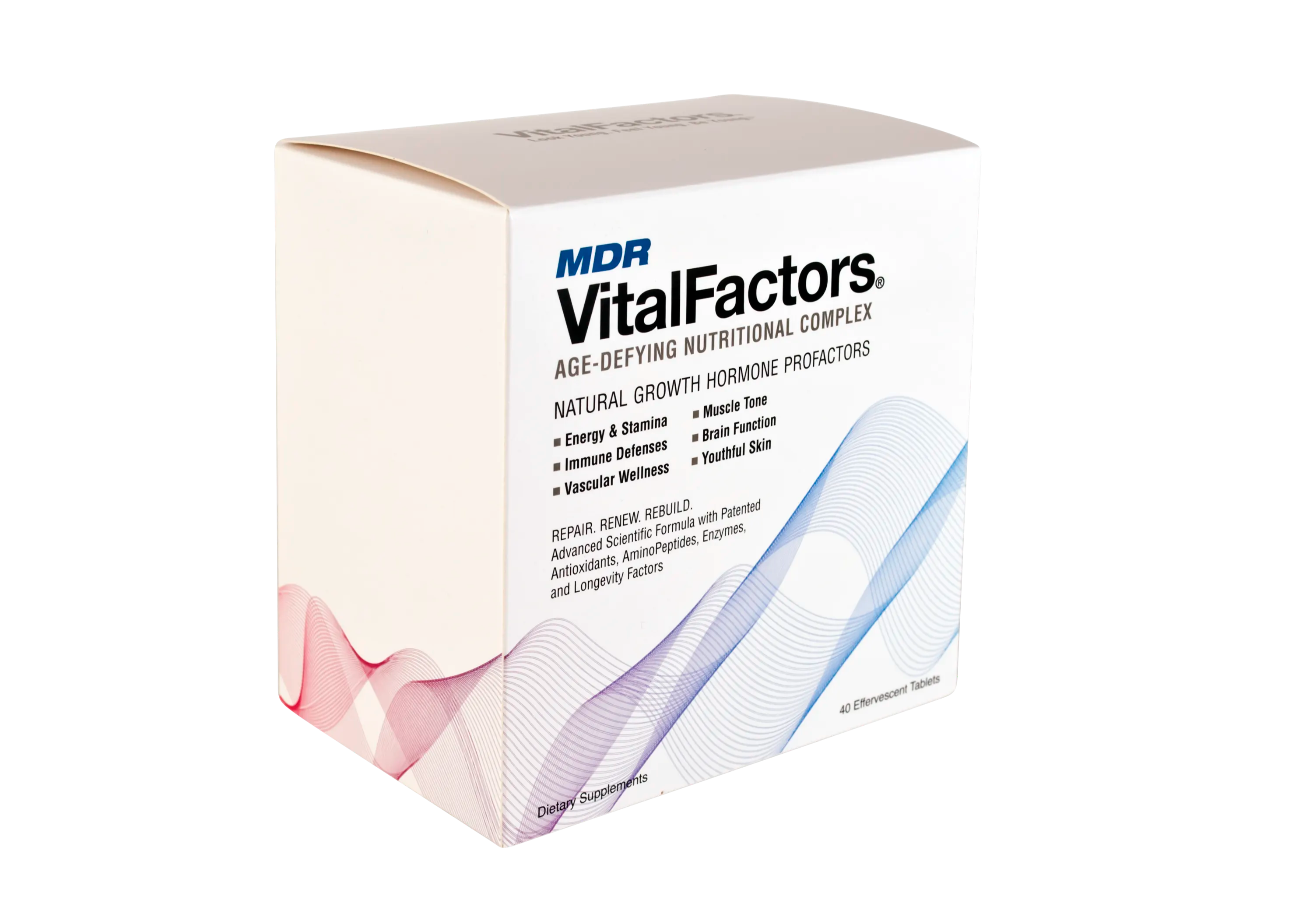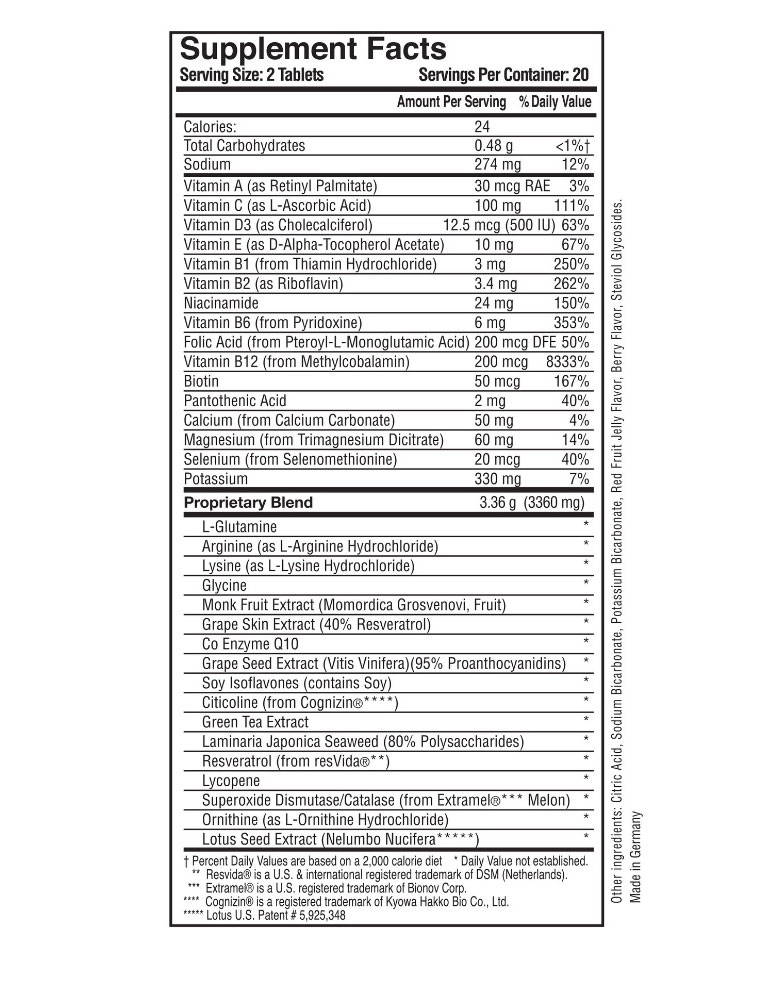 ---
VitalFactors, 40 Effertabs


• Get FREE Shipping
• Cancel Anytime
• Satisfaction Guaranteed!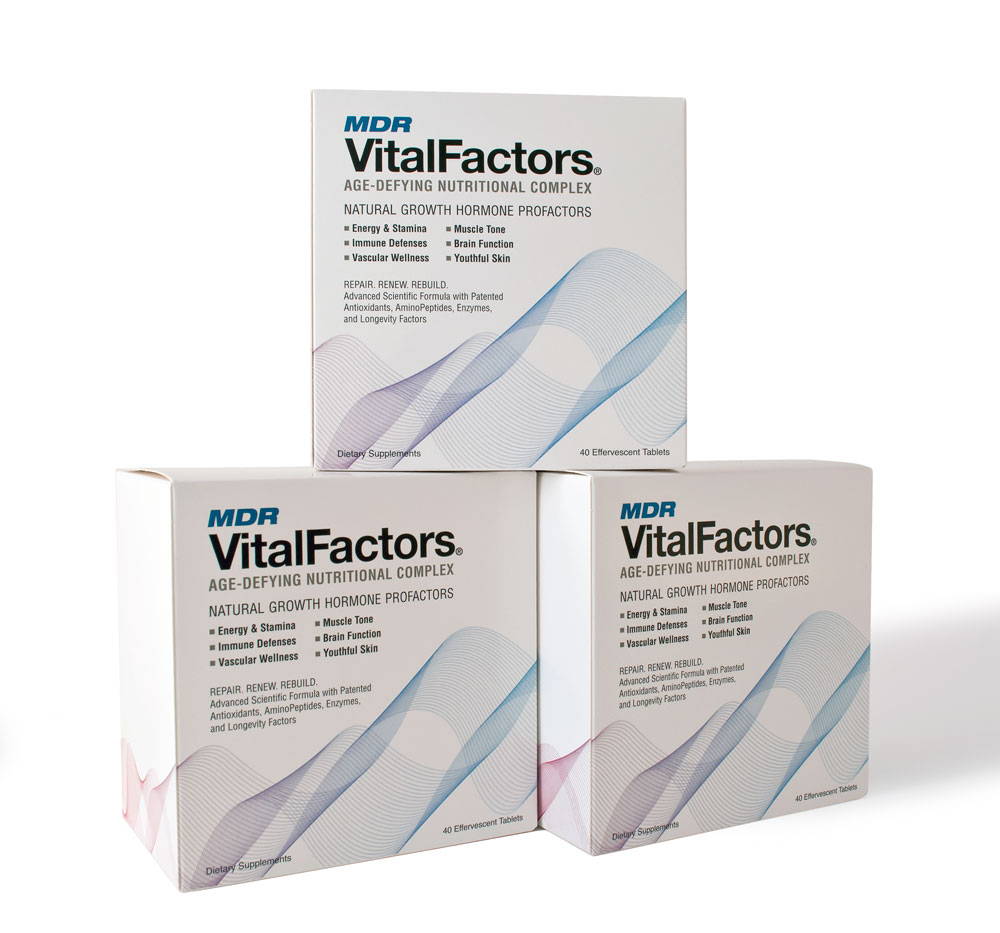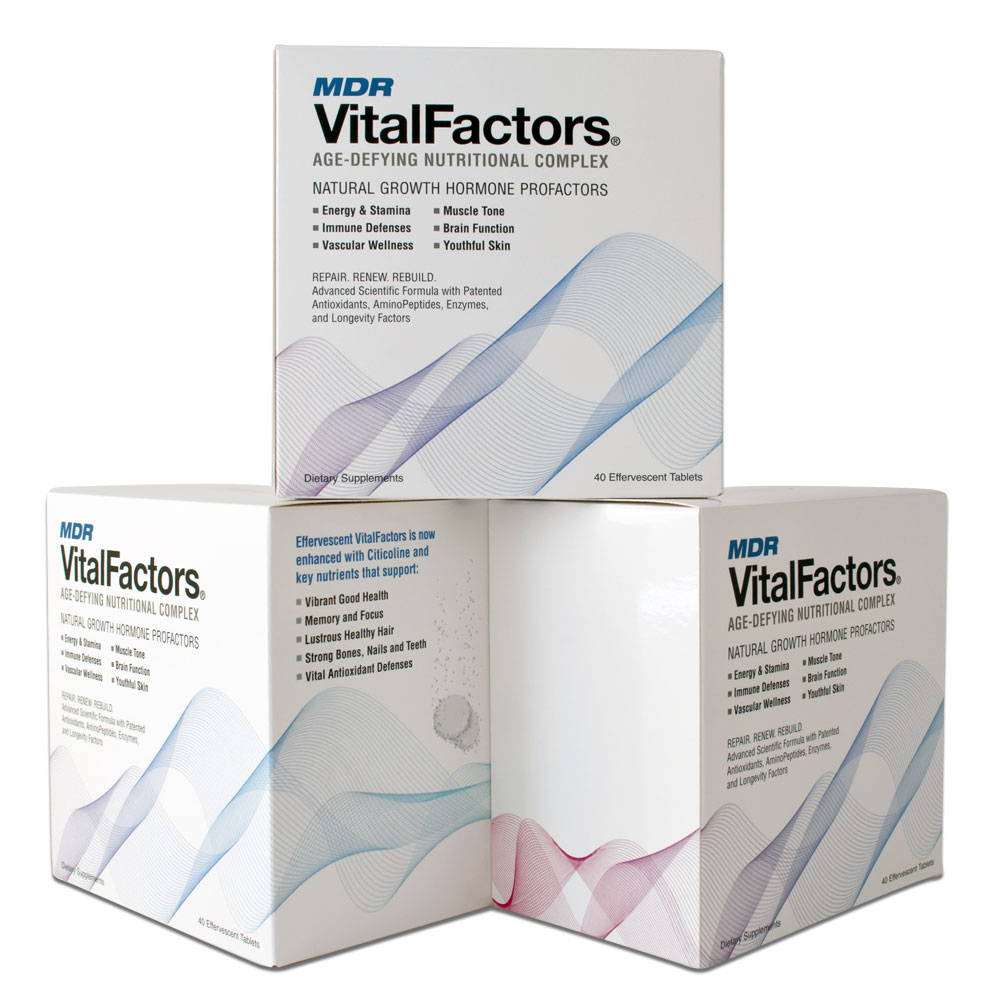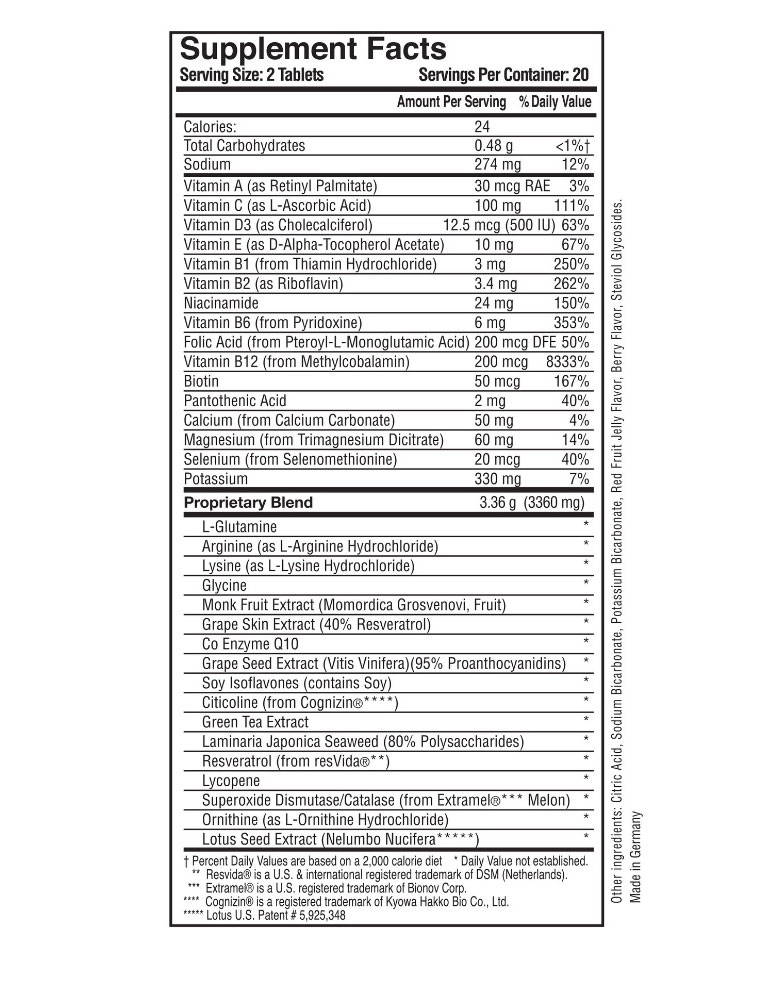 ---

• Buy 2 Get 1 FREE
• SAVE $99
• Satisfaction Guaranteed!


Human Growth Hormone (HGH) is a natural life sustaining protein that circulates throughout your body, keeping your cells young and vibrant. Unfortunately, as you age, your body secretes less of this vital factor. The decline of Growth Hormone with age is associated with many of the dreaded symptoms of aging.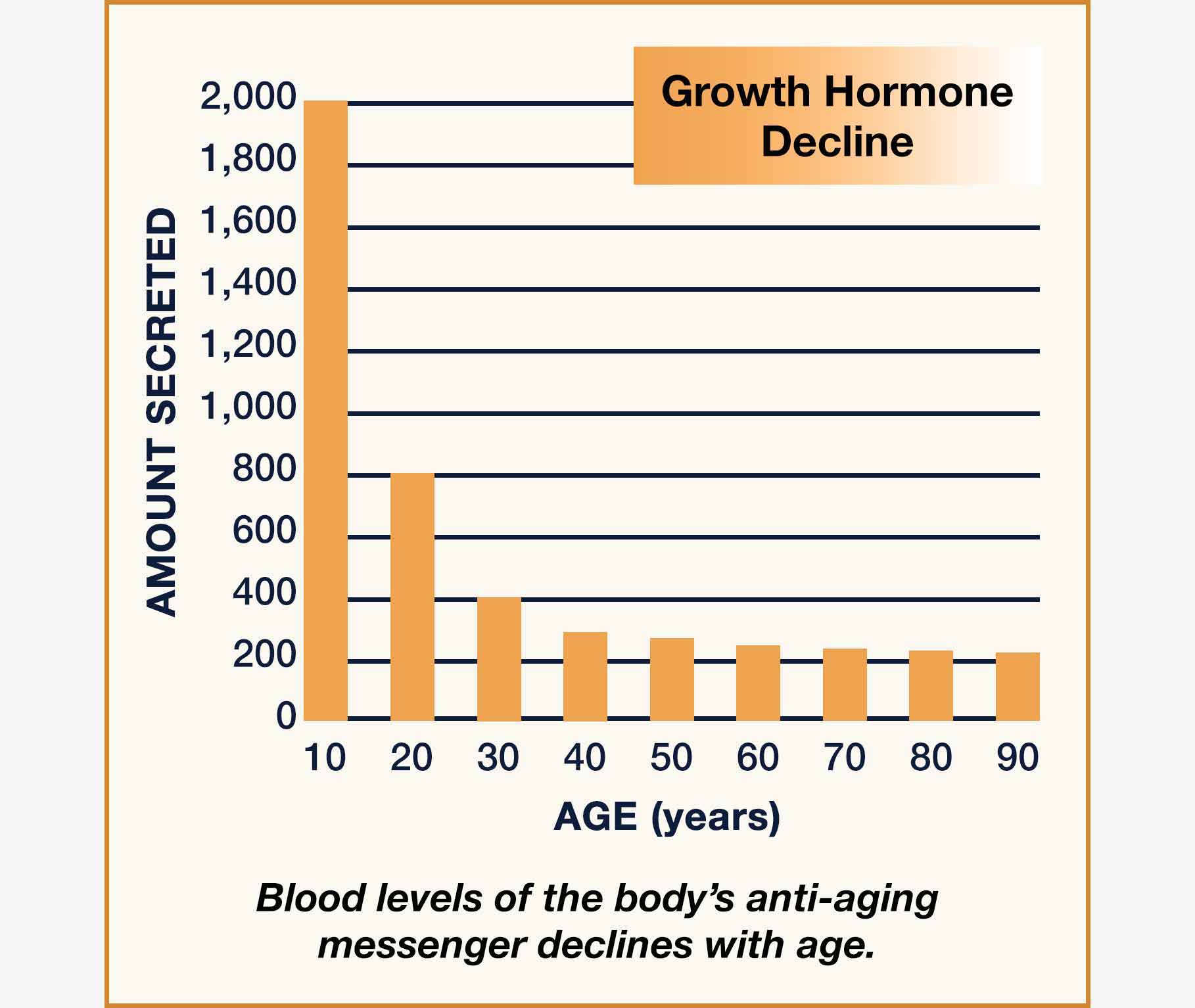 Are You Feeling Signs of Aging?


Lack of energy? Aches & pains? Weight gain? Forgetful? Declining Performance?
Dr. Daniel Rudman did a study in 1985 at the University of Wisconsin. He took 26 men between the ages of 61 and 81 and injected them with growth hormone? The men reported remarkable benefits: their body fat decreased. Their youthful muscle tone was restored. Energy and sexual vigor improved. Even skin wrinkles were less evident as skin firmness improved.
Dr. Rudman said that HGH replacement seemed to reverse some aspects of the aging process by 10 to 20 years! The study results are published in the New England Journal of Medicine.
After this news, many Doctors specializing in anti-aging medicine started to prescribe HGH injections, even though costs could exceed $1,000 a month and have unwanted risks.
A More Natural & Gentle Approach to HGH
Scientific studies have shown that natural Amino-Peptides called Secretagogues can coax the body into releasing its own stores of HGH. MDR VitalFactors contains a proprietary blend of these natural Growth Hormone Releasers. Just one or two Effertabs in a glass of water can help enhance your own HGH release! And there is even more good news: MDR VitalFactors goes beyond HGH.
Advanced BIOCELL Antioxidant Protection
With each sparkling glass of this youth elixir, you reinvigorate yourself with many proven, powerful anti-aging factors:
Antioxidants that protect against "oxidative aging" caused by free radical cell damage.
Resveratrol, the longevity molecule discovered by Harvard scientists to help mice protect their joints, skin and brain. They gained less weight, ran like athletes on the treadmill, developed muscles and lived 20% longer!
Fucoidan - a special Seaweed extract that supports immunity and stem cells
Aminopeptides vital to cell repair & renewal

And more
Support your own Growth Hormone Release
Scientific studies have shown that Aminopeptides (building blocks of proteins) infused into the VitalFactors® formula can coax your body into releasing more HGH naturally. You reap the youthifying benefits!
Imagine waking up feeling better than you have in years with lots of energy, good health and a renewed zest for life.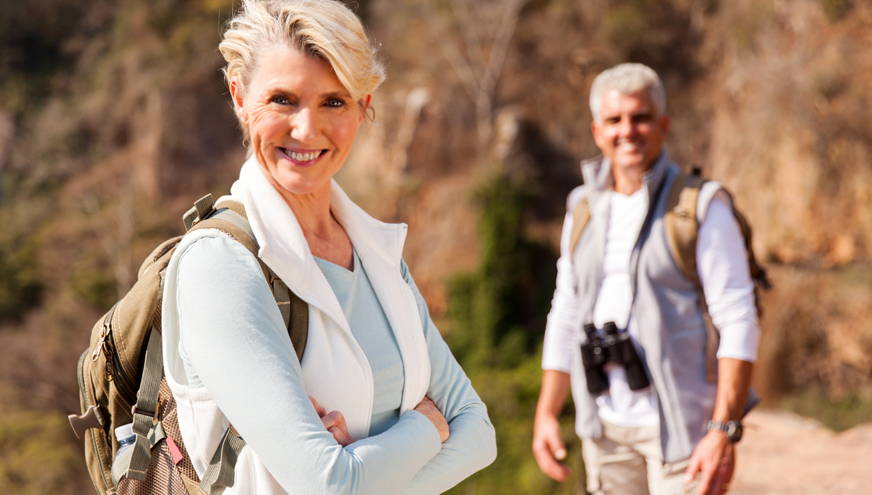 Feel Years Younger!
It's easy to be fit and active in your 20's, but the older you are the more you will appreciate what VitalFactors can do for you.
You will just love VitalFactors, it goes beyond vitamins with a scientific approach to rejuvenating your body on a cellular level for:
Energy & Stamina
Immunity & Overall Health
Mental Clarity

Improved Muscle Tone
Cardiovascular Wellness

Healthier Skin, Hair & Nails
Leading Board Certified Plastic & Reconstructive Surgeon Dr. Lisa Learn says, "I take VitalFactors and give it to my patients to promote youthful skin and good health. The only "complaint" is that it makes our hair grow so fast, we need to visit the salon more! We love it."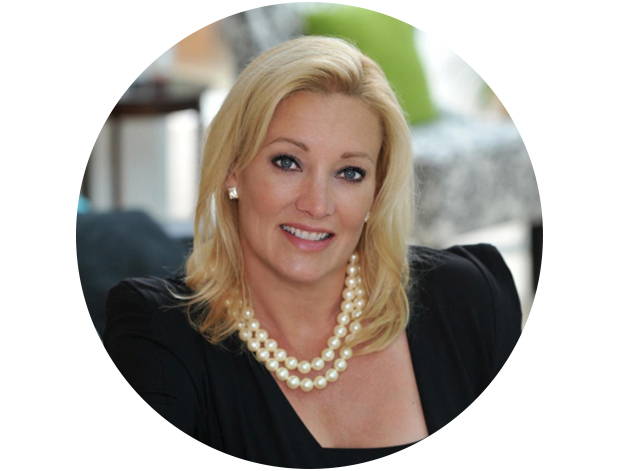 Start Enjoying Life Again!


The Science Behind "Fizzies" Keeps You Healthy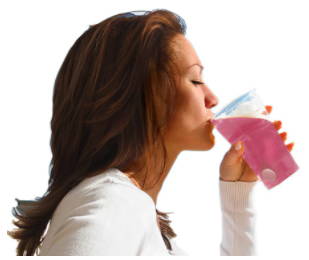 MDR VitalFactors® is an effervescent formula to allow greater bio-availability of precious nutrients.
The bicarbonate also contributes to an alkaline pH, which is linked to healthy longevity.
Just 1-2 effervescent tabs dropped in a glass of water creates a sparkling grape flavored drink that releases Youth Factors, Antioxidants, Aminopeptides, BioProtectors and Enzymes that signal every cell in the body to repair, renew and rebuild.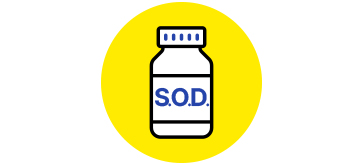 The Superman of Antioxidants.
Defends your cells against "oxidative aging", the same process that causes iron to turn to rust!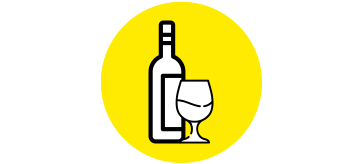 Activate your Longevity Gene.
Helps reverse signs of aging and promotes cardiovascular health.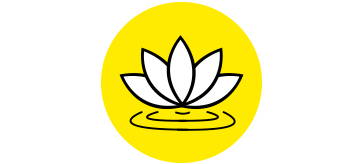 Repair and Renew.
Repairs damage that occurs daily in your cells aiding in aging.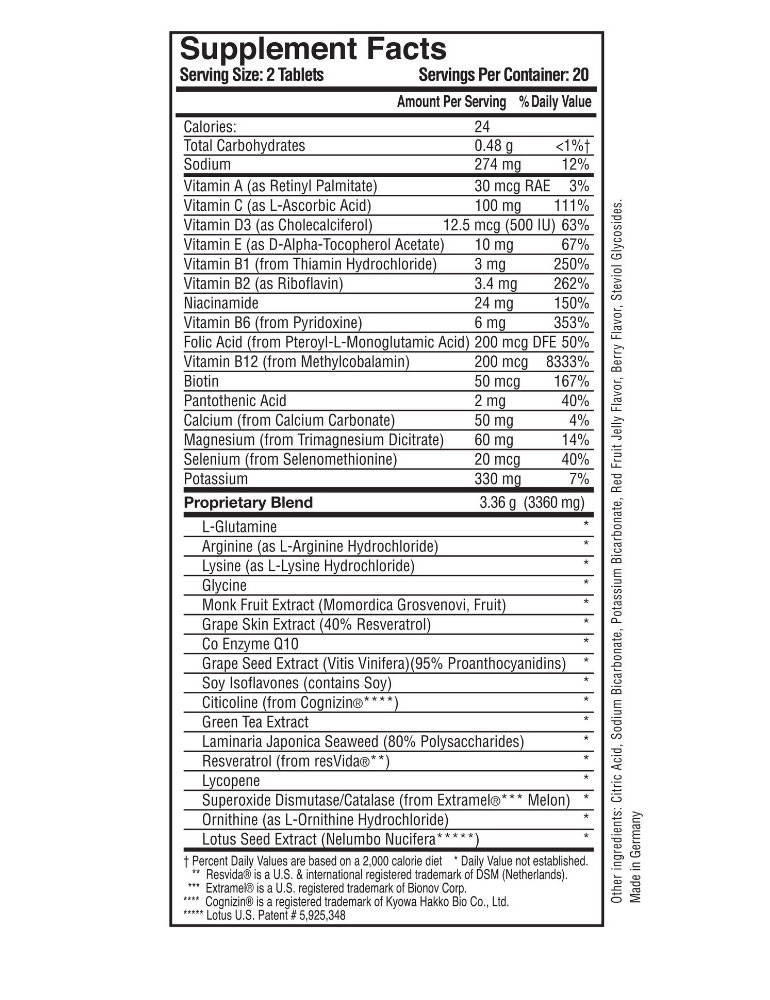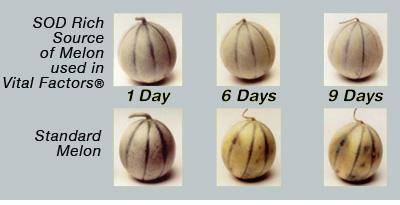 The Superman of Antioxidants.
Superoxide Dismutase (S.O.D.) defends your cells against "oxidative aging"--the same process that causes iron to turn to rust!
Just look at these melons. The ones with more S.O.D. resist aging 9 times longer.
Every time you take a drink of MDR VitalFactors®, S.O.D. goes to work helping you to defy aging and fight inflammation. In a double-blind study of 70 people, people noticed:
Less aches and pains

Better concentration

More stamina
People reported waking up refreshed with more energy!
Even Race Horses Feel Better!
Horses suffer from pain in their muscles and joints too, especially after a strenuous race. But, when they were given melon S.O.D., they recovered faster, performed better and seemed happier. Scientists tested their muscle cells and found they had less inflammation.
Activate your Longevity Gene.
Harvard Scientists discovered a miracle molecule in red wine called Resveratrol. It activates a longevity gene called SIRTUIN. Animal tests showed Resveratrol could reverse signs of aging. Mice had more energy, greater endurance, and less weight gain. Resveratrol protected their brain neurons, joints, and heart. The scientists said the mice ran like athletes on the treadmill, developed muscles, appeared younger, and lived 20% longer!
Enjoy the Highest Quality Resveratrol for Extra Purity
Some supplements get Resveratrol from Asian knotweed (polygonum cuspidatum) which can have unwanted contaminants. With VitalFactors® you benefit from the purest source of Resveratrol in the world – Resvida™ Whole Grape Complex. It is responsible for the natural deep color and delicious flavor of each sparkling drink of VitalFactors®.
Support Your Cardiovascular System
The walls of our blood vessels stiffen as we age. Resveratrol, CoQ10, Arginine and other key nutrients in VitalFactors® support blood flow and heart health.
Repair and Renew with Lotus Seed.
How fast you age depends on how well you repair damage that occurs daily in your cells. VitalFactors® contains patented Lotus Seed complex with its natural DNA repair enzyme Methyltransferase.
Ancient Egyptians and Buddhist monks thousands of years ago revered the Lotus flower for purity and longevity.
UCLA Scientists set out to test the legend of the Lotus. They obtained 1,288 year old Lotus seeds and planted them at UCLA. In just 4 days they sprouted, the oldest seeds ever to germinate. The Lotus seeds had the power to resist aging with their natural DNA repair enzyme.
Now with Natural Brain Support Nutrients!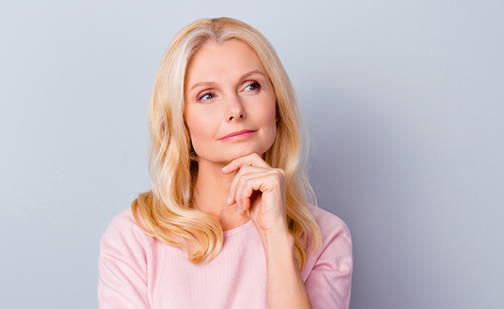 This patented and natural brain support nutrient complex was studied by the Harvard associated Brain Imaging Center at McLean Hospital, which found it increased brain activity and attention in subjects over a period of 6 weeks of use.
These nutrients support:

Healthy brain metabolism

Neural communication between brain cells

Phospholipids vital to brain composition

Memory and overall brain function

Brain energy vital for focus, attention, and concentration
Lose the Fat. Gain Muscle.


MDR VitalFactors® gives you the energy to work out and be more active. Plus, its amino acids support muscle synthesis. The more muscles you develop, and the more active you are, the more calories you burn, so staying in shape is easier.
---
Boost Your Immune Defenses


Now more than ever we need to protect our health. But as we age our immune function declines. VitalFactors® reinvigorates your immune cells with Glutamine so you'll stay healthier. Your immune defenses will also be strengthened with Fucoidan derived from select seaweeds. Scientists have praised the health promoting benefits of Fucoidan after clinical trials proved it worked through apoptosis, immune activation, and stem cell mobilization.
---

MDR VitalFactors is made to the highest quality standards with the best ingredients.
The formula contains no dyes, yeast, wheat, preservatives, sugars, or animal ingredients.

Frequently Asked Questions

Why take MDR VitalFactors®?
Aging takes a toll on all of us. We feel the effects of cell-damaging free radicals, hormonal decline, poor diet, and stress.
Vital Factors supplies nutrients that promote vibrant health and HGH, the youth hormone that declines with age. Its vital for your Energy, Muscles, Heart, Brain, and even your Immune Defenses!
Can MDR VitalFactors® slow down the aging process?
Applying the latest discoveries about nutrients, MDR's experts, physicians, and chemists succeeded in developing a formula that revolutionized the industry and now you can reap the benefits of it. MDR VitalFactors®, goes far beyond vitamins with an advanced scientific approach to rejuvenate the body on a cellular level supporting youthful vitality and good health.
MDR VitalFactors® is an effervescent formula to allow greater bio-availability of precious nutrients, youth factors, detoxifiers and antioxidants that signal every cell in your body to repair, renew and rebuild even faster.
Listen to What Our Customers are Saying

"5 stars!"
"I'm soon to be 87 years old. I have been taking the MDR VitalFactors and my doctor said for me to keep doing what I'm doing. I have been taking the VitalFactors for 18 years now. I sometimes take them 6 days in a row instead of 5 days as prescribed. I have a banana and my Vital Factors for breakfast and go like the energized bunny for the rest of the day. The VitalFactors keep me regulated. I give MDR 5 thumbs up!"
Williams H.
14 OCT 2016
"The Best"
"I have never done a review before but I have to let it be known, I have been taking this product for ten years now and I have not been sick ever since! Over the years I have been around a lot of sick people, have not had even a sore throat or sniffles. My friends and family are always amazed that I don't get sick. Some people think these are pricey but I tell them it's a lot cheaper than the doctor bills I could have had! I am fifty nine years old and I feel great everyday! I will not ever stop taking these!"
McGlothin T.
3 NOV 2015
"More energy and a better quality of life."
"Ive never been so happy with a product in my life. It has helped my health so much and I feel amazing. I have a very stressful job and taking the VitalFactors seems to have helped control those stress levels. Thanks for making this! Telling everyone about it!"
Lucy B.
4 JAN 2020
"Relief!"
"I was miserable, alternating between feeling too cold and too hot. After months of this, I tried Vital Factors and have been comfortable since."
Ben C.
18 SEP 2019
"Give it a try"
"I am 60 years old and these tablets make me feel like 30 years old. Great product!"
George
23 OCT 2018
"Vital"
"I've been using this product for years and have never been disappointed. The product does what it says, gives energy and vitality."
Thomas S.
11 MAY 2020
"Fountain of youth!"
"This product keeps me going and makes me feel youthful. Highly recommend it!"
Olivia P.
1 OCT 2019
"Energy!"
"Ever since I started taking these, I feel as though I have so much more energy!"
Lindsay S.
28 JAN 2016
"Muscle Tone"
"I go to the gym four times a week and started taking these to support muscle tone. Very satisfied. Will order again."
Grayson C.
15 FEB 2020
Proven by the Test of Time

This TV show aired over a decade ago! MDR was decades ahead and our customers have reaped the health benefits! Now its your chance to be healthier with MDR VitalFactors

®

!
MDR-leaders in nutrition science for 30 years.

---

MDR is located in Sunrise, Florida. The 50,000 sq. ft. factory contains a laboratory for research and development, manufacturing area, bottling and labeling facility, shipping and receiving department, order processing division, customer service department, warehousing and administrative offices.
Everything is done to ensure the most effective formulas are made for the consumer. With the highest quality ingredients, a constant updating of formulas to include the latest breakthrough nutrients, responsive customer service, and knowledge of prevailing health concerns, MDR has proudly served a healthy base of over 3 million satisfied customers.

Your complete satisfaction is GUARANTEED. Use any product for 30 days and if you are not completely satisfied with the results, call Customer Service at 800-327-4660, to return the product for a refund.